Whatever it is, get it done fast
You're all about getting stuff done. Chrome is all about helping you get it done quickly. Whether on desktop or mobile, Chrome is designed for speed and efficiency.
Optimized, from tabs 1 to 100
Are you one of those that likes to keep 100 tabs open? Chrome is constantly evolving to optimize memory usage and responsiveness, meaning less lag per tab. And its sleek design helps you stay organized.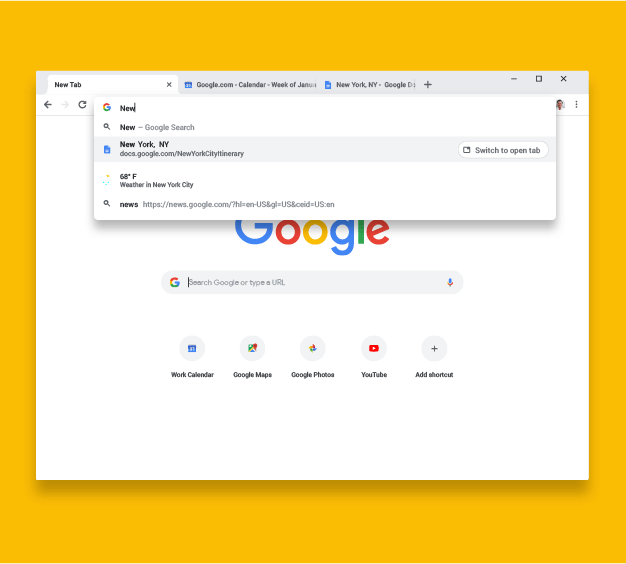 Be secure without sacrificing convenience
Remembering p4$$w0rd$ is a thing of the past. Chrome can generate unique passwords for every site and keeps them safe. Chrome can also store your address and payment details, so you can fill out forms with just one click.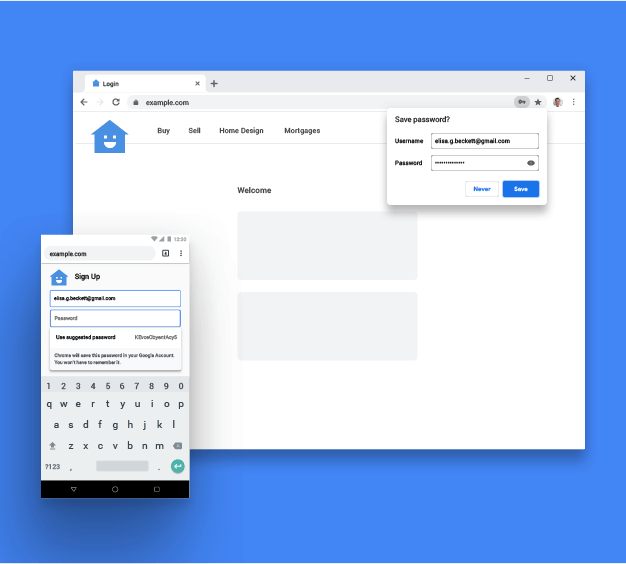 Extensions for everything you love
Use extensions to save articles to Google Keep or to find ways to save money on your latest fashion finds. With over 150,000 Chrome extensions, there are so many ways to power your browser in a way that's all your own.