Meet
Chrome OS
Chrome OS is the speedy, simple and secure operating system that powers every Chromebook.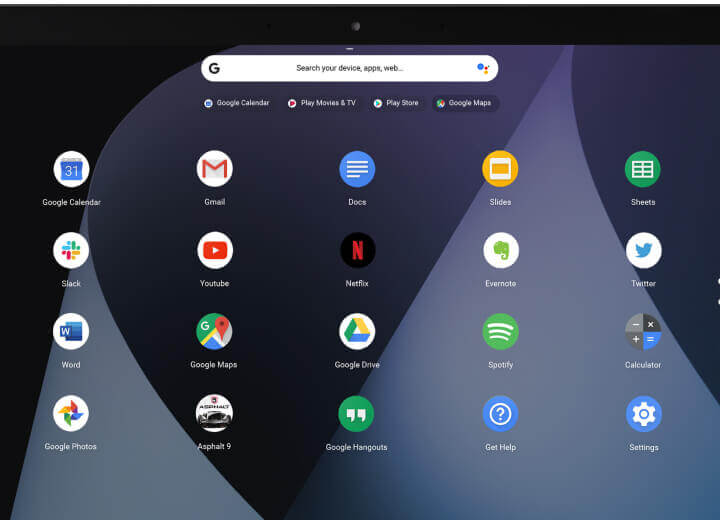 Simple
Easy

to get up and go

Chrome OS is designed to feel intuitive and helpful every step of the way. It's easy to set up, helps you search smart, stay seamlessly in sync and productive for up to 12 hours.
Simple setup
Switching to a Chromebook is easy, especially if you already use Google products like Google Docs and Google Photos. Just log in and get going.
Smart search
Search anything on your Chromebook with the power of Google. See your files, apps and web history, all with the click of the Search button on your keyboard.
Chrome sync
Chrome keeps your open tabs, bookmarks, passwords and searches securely in sync, so you get a personal browsing experience on every device.
Battery life
Up to 12 hours of battery
Chrome OS optimizes your battery performance, so you can watch, play, create and do more with every charge.
*Battery life may vary based on device, usage and other conditions.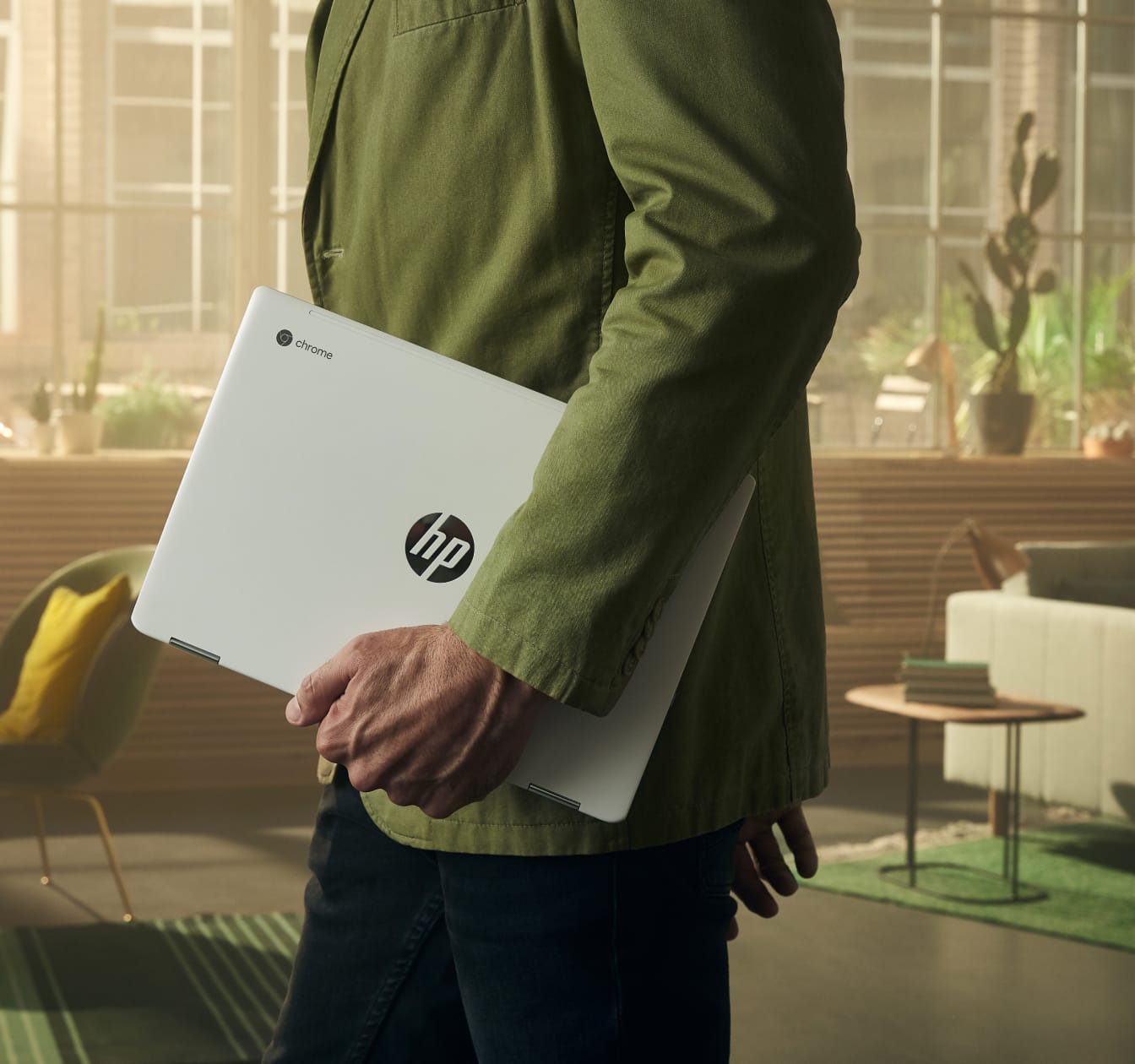 Speedy
Ready

when you are

Chromebooks boot up fast and update without interruption, so they're always working at peak performance.
Boots in seconds
Never lose a moment of productivity to a slow start. Whether you're answering an urgent email, taking notes in class or relaxing at home, just open it up and get going.
Responsive
Chrome OS is fast and responsive, so your device reacts quickly even when you're streaming videos or have multiple tabs and apps open.
Updates automatically
Chrome OS updates without interruptions, so your Chromebook is always running the latest and greatest software without breaking your flow.
Keeps you in sync
Smart Lock lets you use your Android phone to unlock your Chromebook without touching the keyboard, so you can switch between devices without missing a beat.
Smart
Smart and
tailored to you
Smart features are built into the DNA of every Chromebook. So your computer starts smart today and gets even better with time.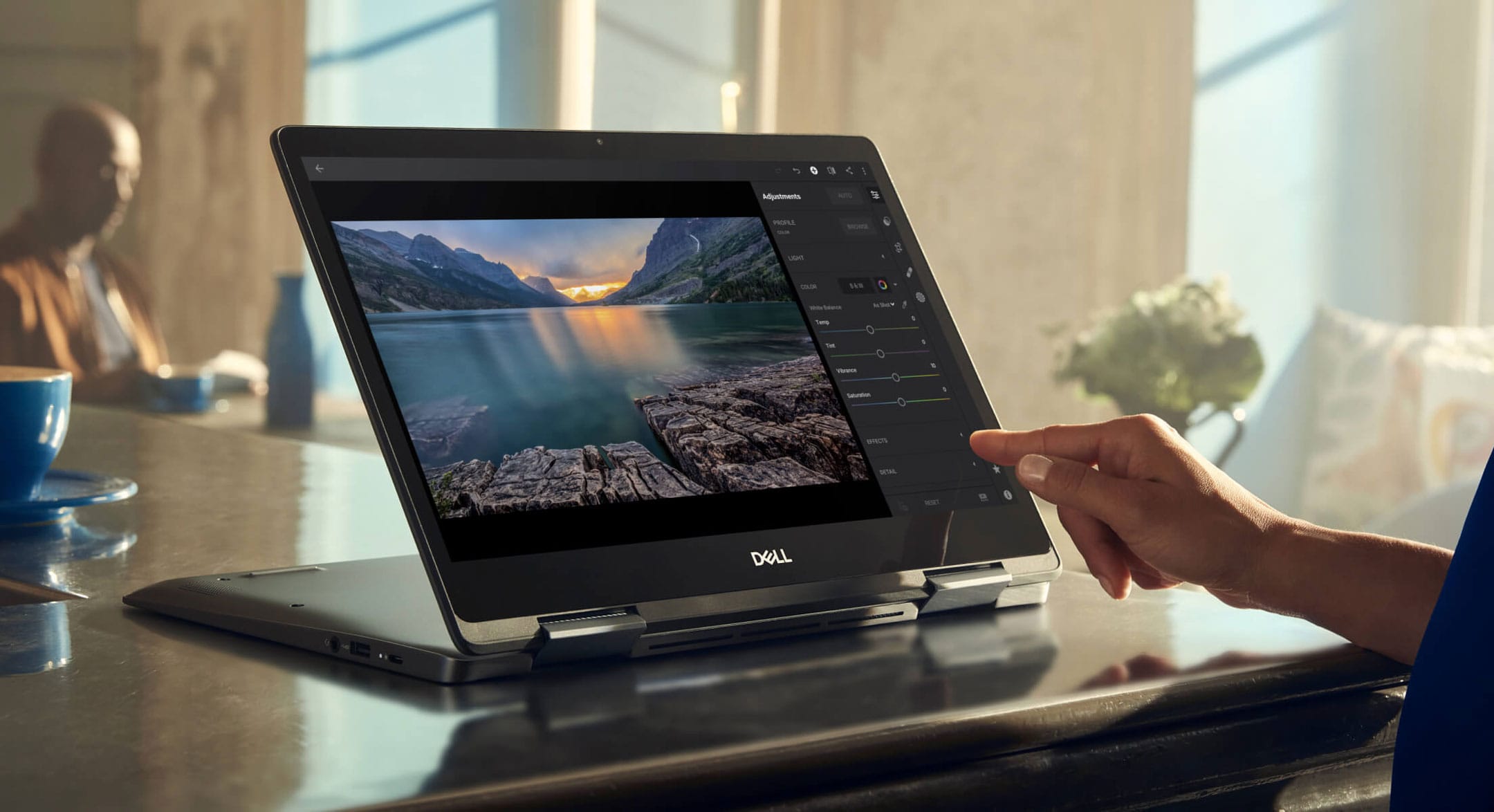 Instant Tethering
Instant Tethering lets you use your Android phone as a hotspot for your Chromebook. Just pair your devices and stay seamlessly connected without WiFi.
Continue reading
Switch devices without losing the article you were reading in Chrome. Open your Chromebook and you'll find your recent articles just beneath the search bar.
Smart brightness
Your Chromebook learns your brightness preferences and automatically adjusts it for you, saving you time and battery life.
Spotlight on Assistant
"Hey Google, what's on my agenda today?"
Be more productive with help from your Google Assistant on Chromebook. Just say "Hey Google" or select it from the launcher menu to manage tasks, enjoy your entertainment, get answers or control smart home devices.
* The Google Assistant is currently not available on every Chromebook, but will be coming to more models soon. An Internet connection is required to use Google Assistant.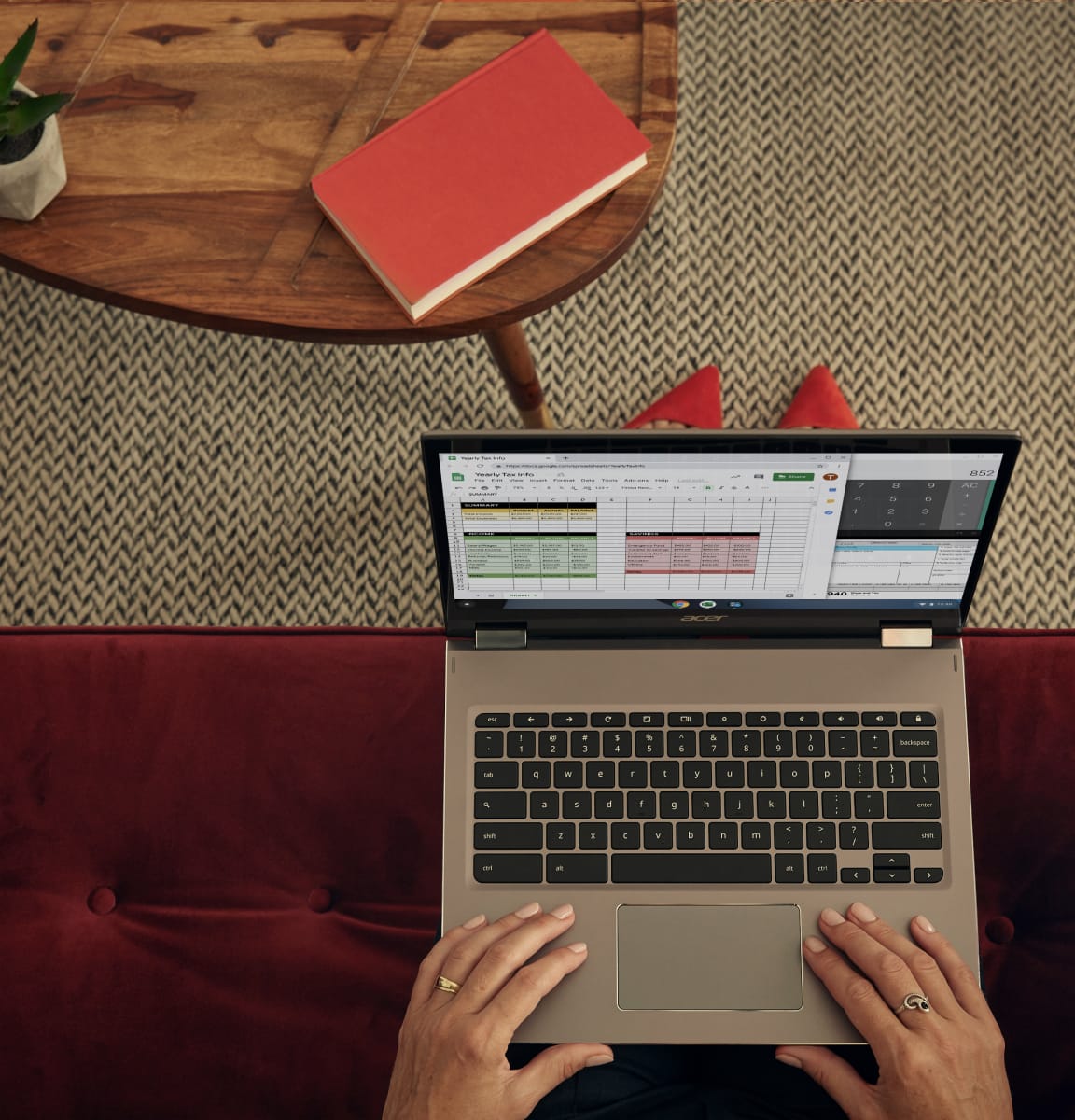 What's on my agenda today?
Here, I checked your Google Calendar
Jun 7
Coffee with Samantha
Jun 7, 2:30 PM - 3:30 PM
Add an event to my calendar
Secure
Multiple layers of
security
From the moment you open your Chromebook, you're protected by multiple layers of security to defend against malware and viruses.
Google Security Chip
Every Chromebook is built with a Google Security Chip, which encrypts and protects your most sensitive on-device data.
Sandboxing
Sandboxing separates the important functions of your Chromebook. That way, if you encounter malware in one program, it stays contained and quarantined.
Secure sharing
Chromebooks support multiple accounts, so you always have your own space—even on a shared computer. With a simple login, all your apps, preferences, settings and files are ready and waiting for you.
Verified boot
Chromebooks go through a verified boot process when they start up and automatically revert to a prior version if they detect anything unsafe.
Spotlight on Family Link
Set digital ground rules
The Family Link app from Google helps you set digital ground rules as your child explores on their Chromebook. You can set screen time limits, manage the content they can access, and adjust their account settings.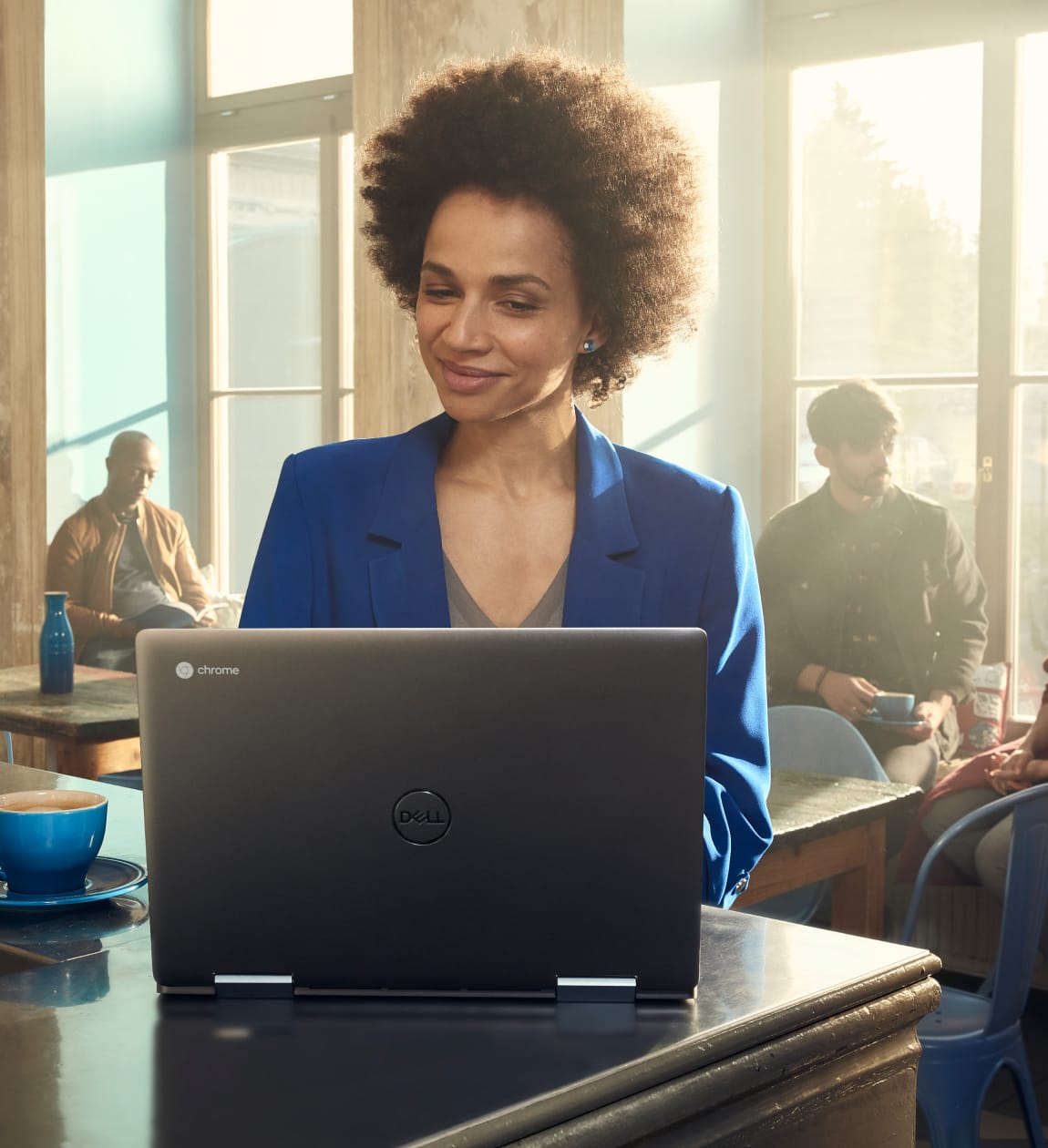 Today's activity • Updated now

Toontastic 3D
1 hr 30 min

Approve download

Google Translate
Google LLC
Questions

about switching?

It's easy to get up and running with a new Chromebook. Here's everything you need to know about making the switch from your Mac or PC.